Stockings HQ is in the midst of it's summer sale, and there are a number of really good bargains available at the moment. Among them, is the
Jonathan Aston Wool Silk Tights
, pictured here.
While local, we're approaching the time of year where wool or silk tights aren't exactly the best option, this might be a good enough deal to buy these and store them away until the cooler weather approaches. Currently, they are an amazing 85% off for a mere £1.50. Indeed, Jonathan Aston always provides you with a good deal for your money, but this is above and beyond even for them. The cut out style is very unique and a good pattern to add to one's collection.
They're available in black, chocolate, or ivory. They're 54% wool, 26% nylon, 18% silk, and 2% lycra. How nice does that sound? They have an opaque denier, and are made in Italy. And again, just in case you missed it, they're £1.50!!
Monday, June 29, 2009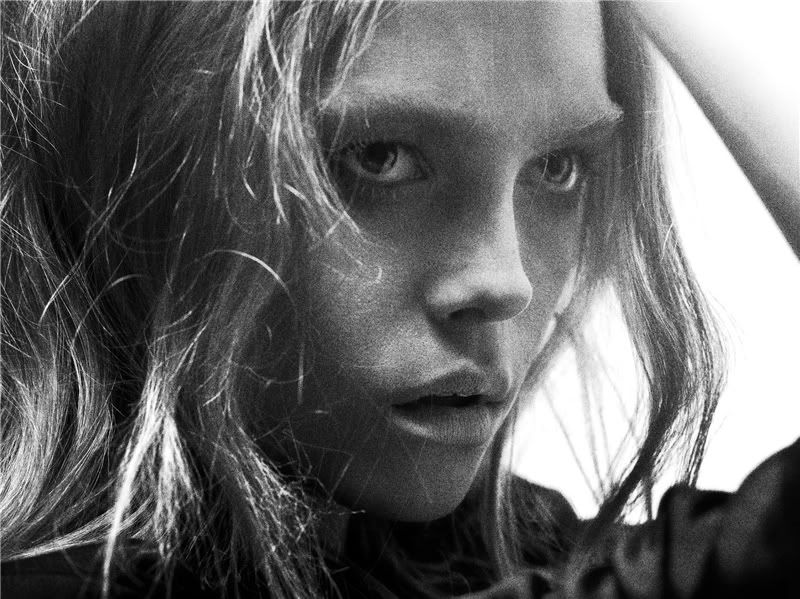 Some decadently brilliant shots of
Siri Tollerød
by
Henrik Bulow
via ecstacy_lover
You gotta love photography that mixes raw energy, sexiness, and slight off-her-rocker kookiness. These shots are delish.